VERTICAL MILLING CENTER | HISION CNC
Including 2 main lines: VMC & CFV
Hision CNC Vertical Milling Machine aka Vertical Milling Machining Center  manufactured and manufactured on modern and proprietary technology of Haitian Precision.
Traditional HISION CNC Vertical Milling Machine (VMC)
HISION . CNC vertical milling machine Traditional versions with typical models are VMC600II, VMC760II, VMC850II, VMC1000, VMC1200II.
The traditional CNC vertical milling machine with Direct spindle is manufactured on a modern technology line with reasonable price and quality to meet the production and manufacturing needs of factories.
Model specifications VMC1000II
XYZ stroke: 1000x600x600mm.

Main shaft: Direct speed 12000rpm.

Spindle taper: BT40.

24ATC servo knife store.

Operating system: Fanuc 0i MF.

Lubrication system: Oil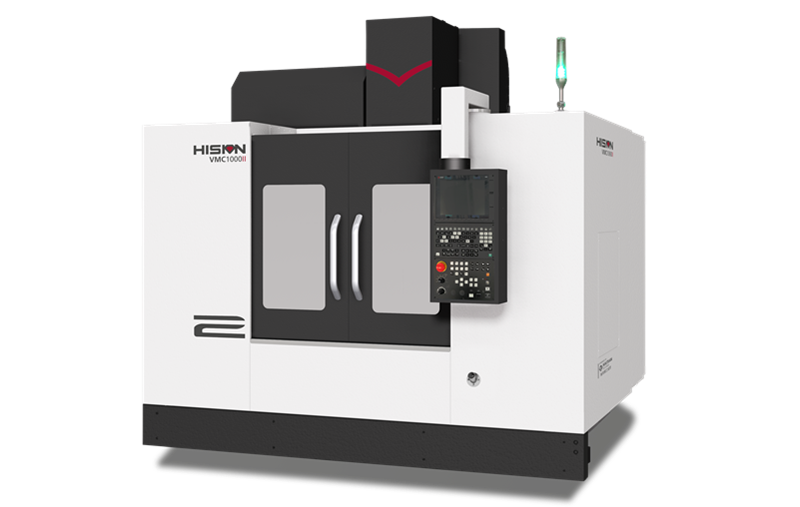 VMC1000II vertical milling machine
buit-in electric spindle CNC vertical milling machine (CFV)
HISION . CNC vertical milling machine High-end versions with typical models CFV600, CFV900, CFV1100
High-end version of CNC vertical milling machine with built-in electric spindle manufactured by HISION on a modern, high-end technology line with high quality and meets high standards for the production needs of manufacturers. machine.
CFV1100 model specifications
XYZ stroke: 1100x540x520mm.

Spindle: All-electric structure Buit-in at 12000rpm.

Spindle taper: BT40.

24ATC servo knife store.

Operating system: Fanuc 0i MF.

Lubrication system: LUBE grease. 
CFV1100 vertical milling machine
HIGH STANDARD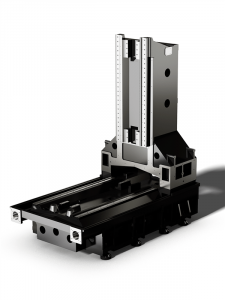 The main structure and chassis are cast in gray cast iron with good stiffness and shock absorption. The ribs are arranged inside the bed, thus the bed structure is heavy.
HIGH STABILITY


The horizontal sliding table and workbench are both cast in gray cast iron, in which the horizontal slide is designed with an ultra-long span structure, which increases machine tool stability.
HIGH RISK RESISTANCE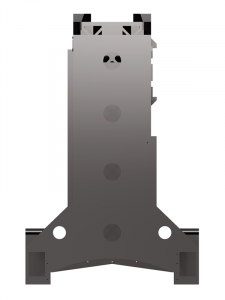 The column has a herringbone structure, the base is fixed to the bed by scraping. Inside the column is a "米" shaped rib structure with good rigidity and impact resistance. The bottom is designed as an "A" shaped structure that effectively increases the rigidity of the column and reduces the forward tilt caused by the spindle box.
HIGH DYNAMIC RESPONSE

Three axes using AC servo motor and non-backlash elastic coupling are connected directly to the lead screw, this screw directly drives a rotating ball screw which realizes reciprocal movement of each shaft and quick response.
HISION . vertical milling machining center widely used in the fields of car parts manufacturing, plastic injection machinery, mold industry, energy industry, engineering machinery and various fields. HISION CNC vertical milling machines are used and highly appreciated by customers for their accuracy, stability, and service speed, efficiency, dedication, and maximum cost optimization.