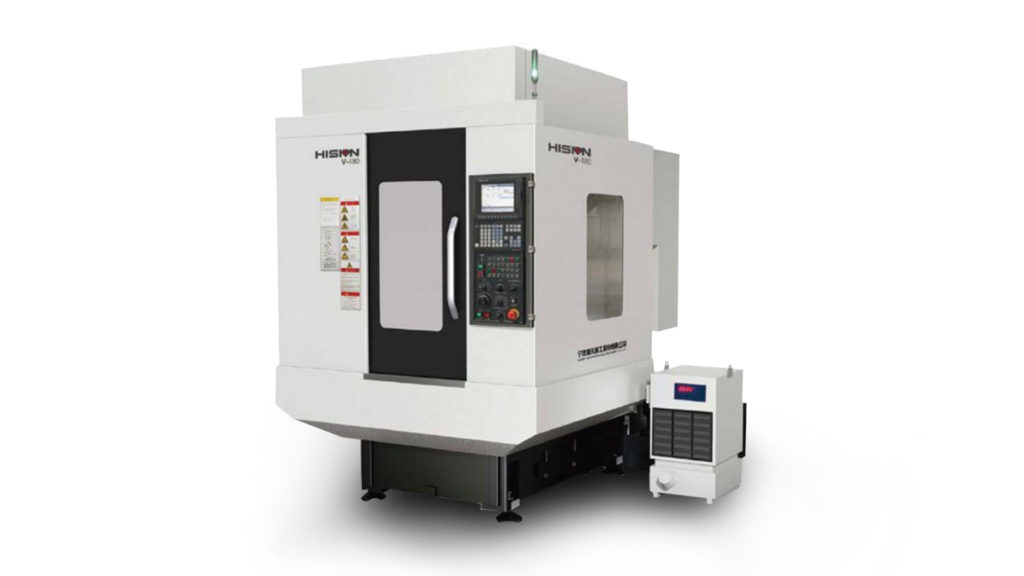 MÁY khoan PHAY và ta rô CNC
Model V180
Table size 650 X 400 mm

The speed of the spindle is 20,000 rpm.

Spindle power 3.7 / 5.5 kW

Load capacity table of 255 kg

Bearing capacity 16

Change the tool time to 1.6 seconds

Machine weight 4 tons
Overview of the V-180 drilling & tapping machine
Máy khoan phay CNC HISION V180 được sản xuất trên nền tảng kỹ thuật công nghệ cao của Nhật chuyên cho các dòng tapping, drilling…
CNC machine specializing in milling, drilling, taro V180 is commonly used in the production of electronics, electrodes, components with aluminum, copper, engineering plastic ...
HISION CNC V180 is designed with sturdy mechanical components with weight from 2.5 Tons / machine.
Fanuc 0i MF and Mitsubishi M80 operating systems specialize in detailed component processing. Customers can choose between flexibility in accordance with the production needs of the business.
Máy CNC chuyên phay, khoan, taro V180 được chứng minh mang lại hiệu quả gia công cao, chất lượng ổn định, độ chính xác cao, bề mặt sản phẩm bóng đẹp và được các nhà máy sản xuất toàn cầu tin dùng.