Dear: Dear friends, partners, customers,...
Sincerely invite you to participate in the event Haitian Open House 2023 to explore new technologies with products displayed at the event such as: Plastic Injection Machines, CNC Milling Machines, CNC Lathes, Aluminum Casting Machines (Die Casting)
Event date: October 27, 2023
Event time:
[08:00] Start
[10:00] -[12:00] Introducing new products
[12:00] -[13:00] Lunch buffet
[17:00] End
Location: No. 18 Dan Chu Street, VSIP II Industrial Park, Thu Dau Mot City, Binh Duong.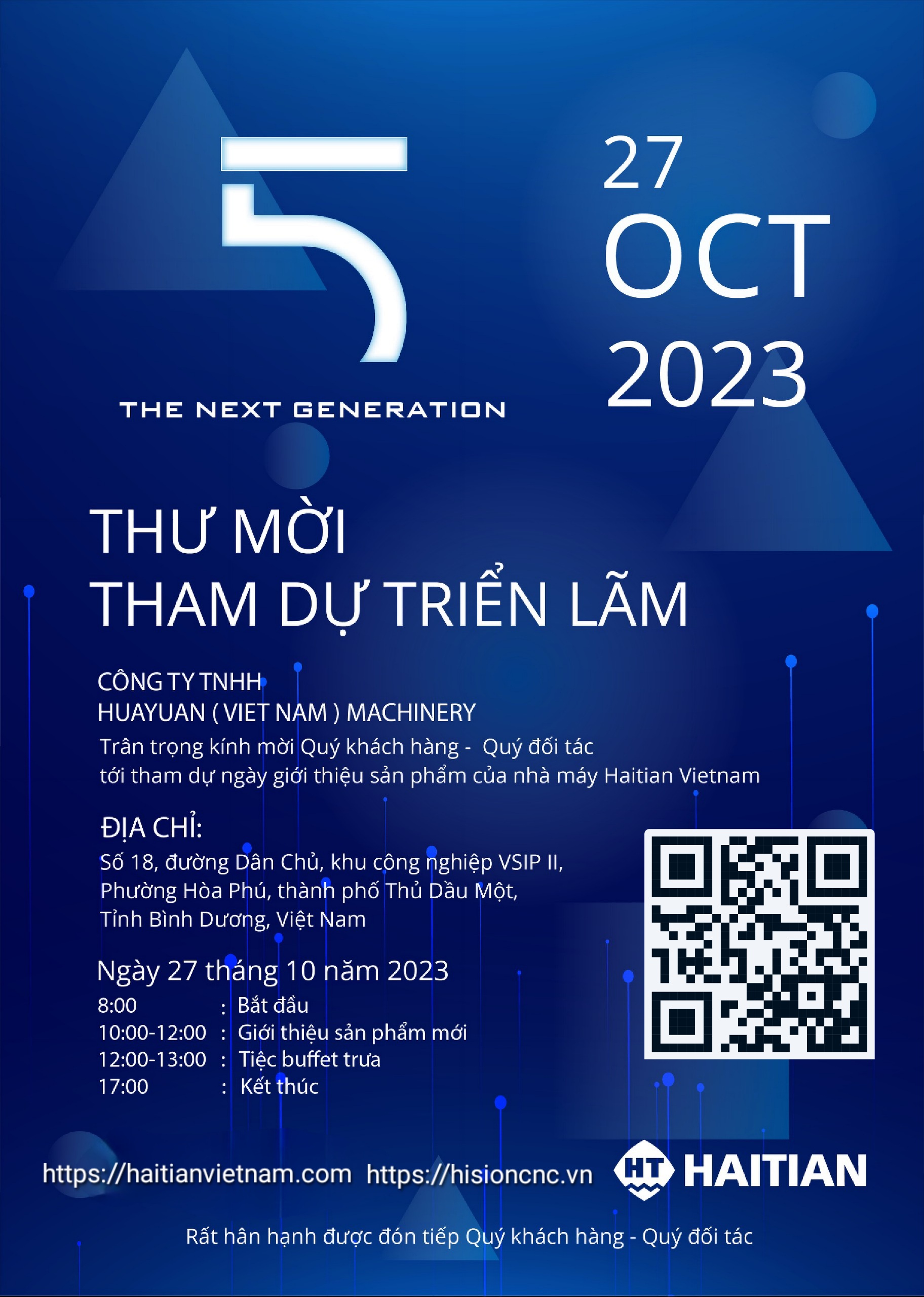 We are very proud to showcase HAITIAN's latest products and services during this event, along with the opportunity to meet and exchange ideas with colleagues and experts in the machining industry.
Main content:
Product tour: You will be guided through HAITIAN machine products and will be shown how each product line works and the performance and new features of each product line.
Product introduction: Our experts will introduce HAITIAN's new products that can help you enhance the production capacity of your business.
Net: Opportunity to network with potential partners and industry experts.
Please contact us via phone number 1800.8888.06 or via email [email protected] to register to attend.
Best regards,