HAITIAN PRECISION Diamond sponsor unit for Robofight - Season 2 Robot War
The Robofight Tournament - The Great War Robot Season 2 (2019 - 2020) gathered 34 warriors from Universities and Colleges specializing in mechanics and engineering in collaboration with businesses with passion for designing. so robots with strong attack & fighting ability
It is a technical contest of ROBOT between teams organized by Ho Chi Minh City Mechanical - Electrical Business Association and ENOTEC Company.
The tournament is a contest to show off the TECHNICAL STRENGTH and mechanical technology - electricity - control and automation, is the playground of CREATIVE and PASSIONAL, the destination for ENHANCING VIETNAMESE BRAND.
Time for the official rounds:
November 17, 2019: Speed Race
November 24, 2019: Preliminary Round
December 1.12, 2019: Round of 1/16 (Group A, Group B)
December 8, 2019: Round of 16 (Group C, Group D)
December 15, 2019: Extra Prize - Revenge Qualifier
December 22, 2019: Round of 16
December 29, 2019: Quarterfinals
May 5, 2020: Semi-finals
January 12, 2020: Finals & Closing Rounds
The competition venue from November 17 to December 15, 2019 was held at Ho Chi Minh City Industry and Trade College (No. 20 Tang Nhon Phu, District 9)
From December 22, 2019 to January 12 ,2020 was held at Ho Chi Minh City University of Technical Education (No. 1 Vo Van Ngan, Thu Duc District).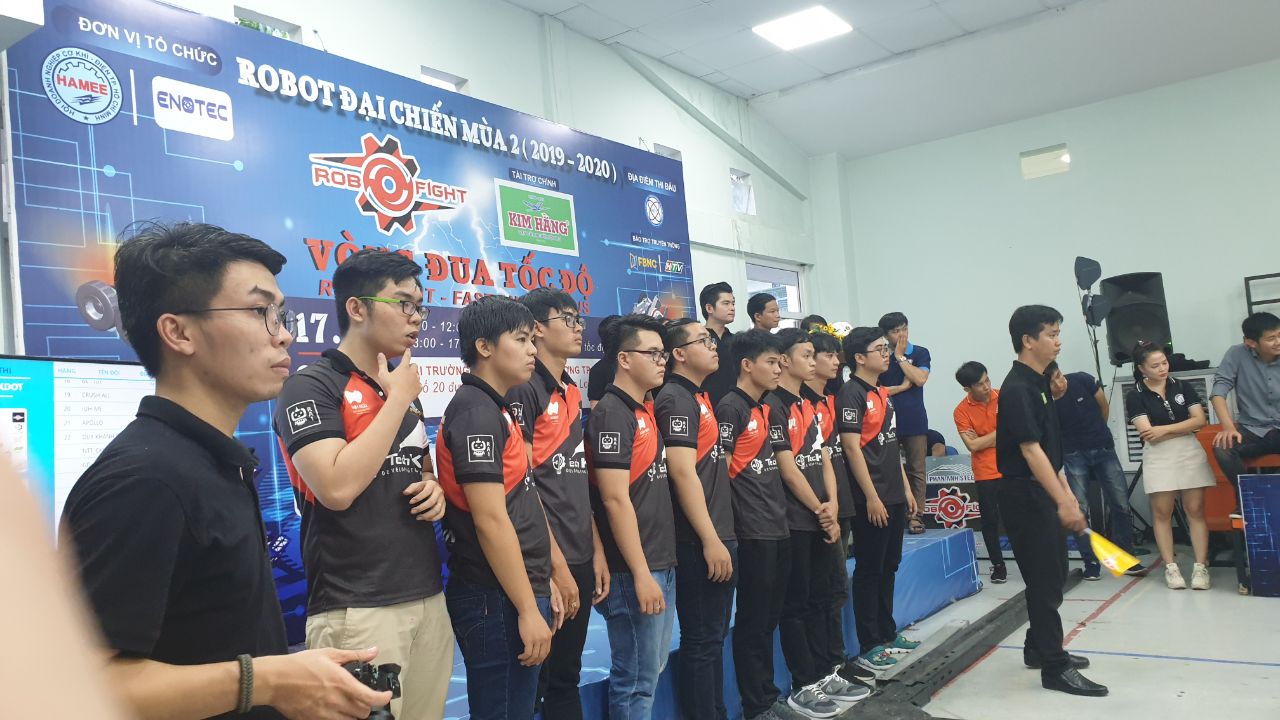 At the Robofight tournament, HAITIAN PRECISION - HISION specializes in providing CNC machines in the Vietnamese market as a diamond sponsor who accompanies each match.

HAITIAN PRECISION is pleased to support the teams participating mentally and physically for the tournament, with the desire to exchange, connect and cooperate among businesses, universities, ...
HAITIAN PRECISION welcomes the organization of similar programs as Robofight. In order to create conditions for students from universities as well as engineers from businesses to unleash their passion, create, and exchange robot-related techniques and technologies to GET COUPLE ROBOT CHEMICAL is growing strongly with the 4th industrial revolution is taking place.